Orq. La Moderna Tradición
Saturday, April 2, 2022
7:30 PM
Traditional and Modern Cuban Dance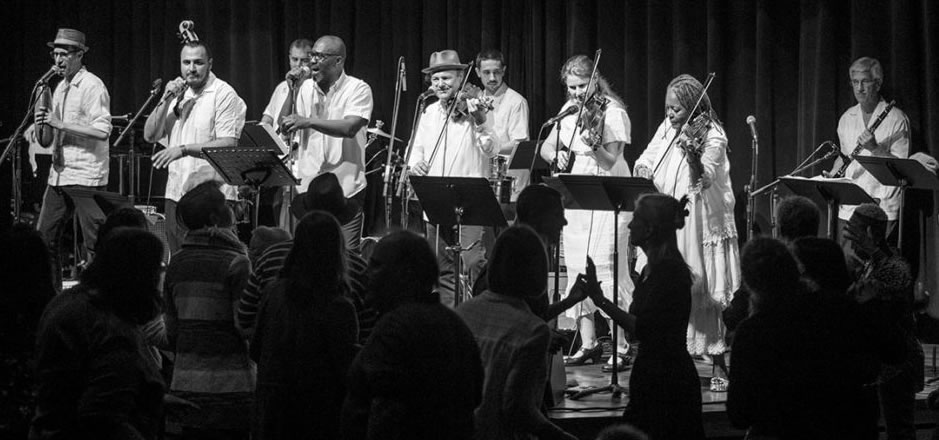 This band will grace our hall once again after a wonderful performance in 2019. This band bursts with the sweet yet powerful sound of the Afro-Cuban charanga orchestra, which features driving afro-Cuban rhythms.
Since 1996, the 10-piece group has thrilled audiences across the country with a mix of contemporary timba-infused arrangements guaranteed to get you on your feet and traditional danzónes that transport you back to the Havana social clubs of the 1950s.
La Moderna Tradición has performed at Lincoln Center in New York, the Smithsonian Institution, The San Francisco Jazz Festival, the Telluride Jazz Festival, and many others — their tours have taken them from Alaska to El Paso and abroad.
"Orquesta La Moderna Tradición continues to produce some of the finest danzón-charanga dance material anywhere….Gorgeous." – Bruce Polin, descarga.com says of their latest CD, En Canto
See videos of the band in action at Ford Amphitheater on Los Angeles.