Jude Pittman and Nancy Russell – Artists
Portraits and Abstracts
---
Jude Pittman: Painting the figure digitally, real or imagined, is a vehicle for attaining my own freedom.
I find an absolute freedom in the "step back" and resizing functions of digital art. Being able to move back, forward, and sideways in time and space while painting digitally… Also the absolute freedom of imagination… painting between moments of observation, memory, and imagination.
www.judepittmanart.com
Insta: @judepittmanstudio
---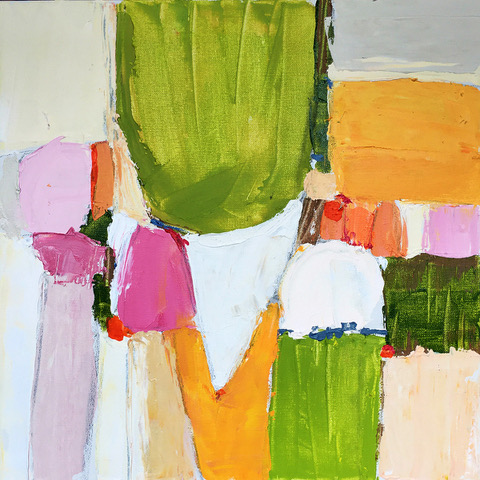 Nancy Russell: My paintings are either abstractions of visual memories or a process of discovery. The acrylic paintings start with a charcoal drawing on a gesso surface. Sometimes this is a road map, but other times the drawing is only the departure. The surface, colors, and shapes take on a life of their own, a distillation of the experience of making the artwork.
---
Come visit our Second Quarter Show at
Pacifica Performances, Mildred Owen Concert Hall
March through May 2023
This show will grace the hall during all of this quarter's Concerts.