---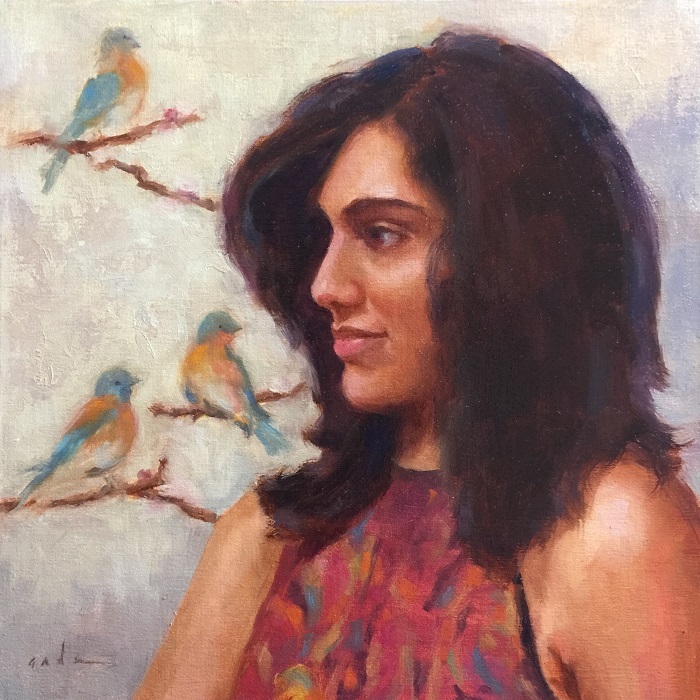 Sowmya Gade
Sowmya is an Indian born artist based in California. An engineer by profession; she has always felt predisposed to the visual arts. With no formal art education, she is mostly self-taught, studying with renowned artists through workshops across the country. Fongwei Liu, Anna Rose Bain and Suchitra Bhosle have had a notable influence on her, rounding off her overall development as an artist. She has been invited to audition as a painter for the movie 'Loving Vincent' and more recently she has exhibited her work in OPA's National Juried Salon show.
Sowmya is drawn to the play of light on form, impressionistic realism and representational work that blends in abstraction. Color is her inspiration and is what she wants to emphasize in any subject she chooses to paint, though the subtleties of the human form interest her the most. Through her work, she aims to highlight the beauty in what might seem like commonplace subjects, with the hope that the juxtaposition of art and reality will eventually turn the viewers' attention back to the allure of everyday life. She also loves to travel, incorporating much of her experience into her work, and became the theme for her 2018 50|50 show – "Souvenirs"."Art can dramatically change perceptions and induce sensitivity into the way one observes life. In the pursuit of my artistic identity, I strive to create meaningful work that resonates with the viewer; while reflecting at least a part of me."

---
---
 Come visit our Third Quarter Show at
Pacifica Performances, Mildred Owen Concert Hall
July thru September 2019
This show will grace the hall during all of this quarter's Concerts.