Saturday, January 28, 2023
7:30 PM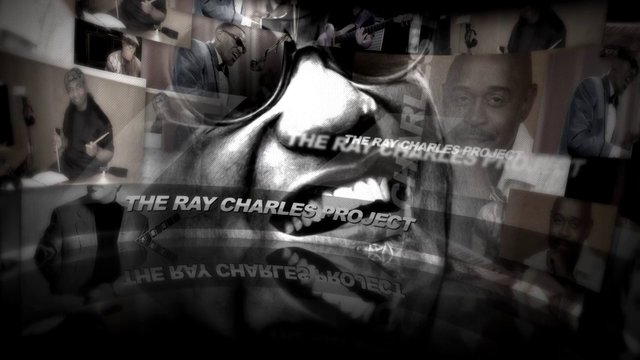 In tribute to the genius of Ray Charles, a swinging quintet of outstanding Bay Area musicians offers their take on some of the highlights from Ray's amazing songbook.

Tony Lindsay has 11 Grammy awards on his mantel after spending two decades as lead singer of Santana, and has recorded with such artists as Patti Austin, Aretha Franklin, Curtis Mayfield, and Steve Winwood. He moved from Albany, New York to San Jose in 1980, worked at Guitar Center, and joined the Danny Hull Quintet, which later adopted the name Spang-a-Lang. His friend Chester Thompson invited him to audition for Santana, and overnight he went from playing small clubs to huge amphitheaters.
Internationally recognized guitarist and recording artist, Chris Cain, has released a dozen albums, each filled with soul-stirring songs pulled from his own blues drenched heart. Cain burst onto the scene in 1987 with his debut album and soon caught the attention of legendary guitar greats BB King and Albert Collins. Cain delivers searing blues solos and jazz inspired guitar riffs that are unforgettable.

Glenn Walters sang lead for two sensational Bay Area bands, the Hoodoo Rhythm Devils and the Zasu Pitts Memorial Orchestra. The San Francisco Examiner called his voice "as warm, furry and comforting as a mink coat. You just wanna wrap it around you".

David K. Mathews (aka Dave Mathews) originally from Berkeley, California, began playing piano at age 7 and at age 15 worked with several R&B bands in the San Francisco/Oakland Bay Area. Performing on piano, Hammond Organ, electric piano, clavinet and synthesizers, Dave toured for 2 1/2 years with funk/soul group, Tower of Power, and also played with Pete Escovedo, Sheila E. and Ray Obiedo. In 1990, Dave began to work with the great Etta James and did so until she passed away in 2012. He has also played and/or toured with Boz Scaggs and Maria Muldaur, and currently performs with Santana.

Bassist DeWayne Pate graduated from the Musicians Institute of Los Angeles, moved north and has since worked with an array of top Bay Area talents including Huey Lewis and the News, Boz Scaggs, Maria Muldaur, and Robben Ford. He's also a columnist for Bassics Magazine, and his instructional video, The Art of Tapping, has been widely popular. Reviewer Andrew Gilbert called his album Melting Pot "an impressive array of grooves."

Bay area native Deszon Claiborne has studied with drum virtuosos Ralph Humphrey, and Billy Cobham. He has worked with such artists as blues great Charles Brown, Angela Bofil, Les McAnn, and Boz Scaggs.
Check out their website: www.raycharlesproject.com. They also have videos on YouTube.