with special guest Maurice Tani
Saturday, March 25, 2023
7:30 PM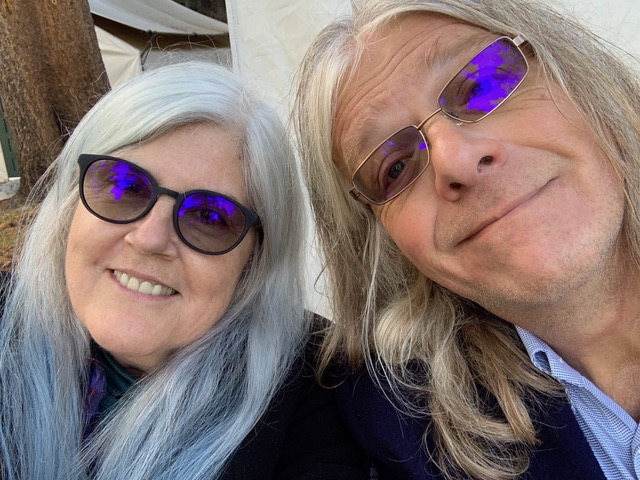 They call their music Ameri-kinda, as their tunes repeatedly stray over the Americana border, blending country, pop, blues, beatnik jazz, swing, and old hippie influences. Songwriters Henry (piano, accordion, vocals) and Kathleen Salvia (vocals, acoustic guitar) will be joined by their full troupe of talented players, including David Phillips on pedal steel, John Pearson on percussion, Dave Golia on bass, Ken Owen on drums. Special guest Maurice Tani will join for a few tunes of his own. Come Fly with the Salvias!
Want to find out more? Visit their website, watch a video of them on YouTube, and read an interview with Kathleen and Henry.

Doors open 7:00 PM, shows start promptly, please arrive on time.
Limited number of in-person seating available.
Please note, due to the current COVID-19 environment:
Masks are now optional but highly encouraged. Please be kind to those who choose to continue to wear masks.
Refreshments will be served before the show and through the end of intermission and can be consumed inside the hall. Refreshments are not served after intermission. Please return bottles, cups, and cans to the refreshment window before returning to your seat.
Please note, per our ABC licensing requirements alcohol must be always kept inside the hall, and no outside wine and beer are allowed.
Chairs in our hall are presently set up at Covid distancing, but can be moved closer together for your group, if desired.
We have increased our hall ventilation by keeping the back and front doors open and have added fans to provide multiple air changes per hour in the hall. Dress warmly on a cold day.
There are still tickets left for sale at the door, starting at 7 PM on Saturday, March 25th.
Online ticket sales for this event are closed.