Saturday, January 21, 2023
7:30 PM
Traditional and Modern Cuban Dance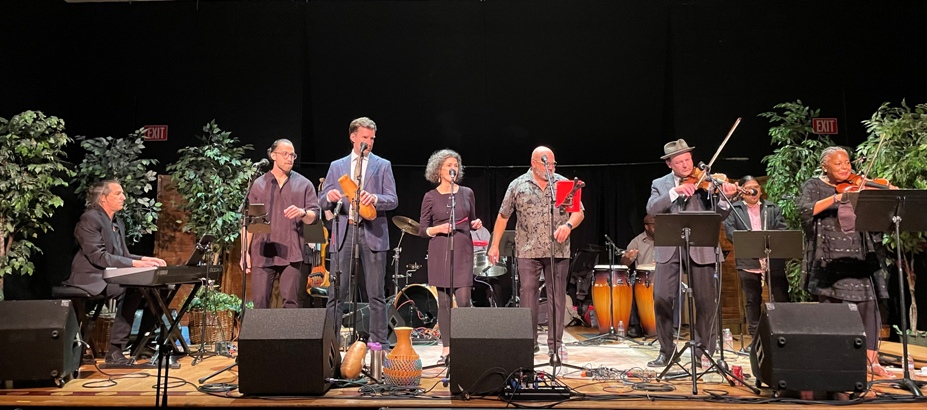 Orquesta La Moderna Tradición plays traditional and modern Cuban music – at once transporting you to an era of sensual danzones and swinging cha-chas and playing modern timba-infused music guaranteed to satisfy dancers from danzón to modern salsa/Cuban music. The Orquesta captures the romance and style of a memorable era in Cuban dance music and will keep everyone on their feet. Violins and flutes weave lilting melodies against the backdrop of driving Afro-Cuban rhythms.
They will be performing with Tregar Otton and Sandy Poindexter on violins, Eduardo Herrera on lead vocals, Maru Pérez-Viana and Osvaldo Carvajal on coros, Michael Spiro on güiro, batá and bongó, Jason Moen on piano, Carlitos Medrano on congas, Remi Spiro on timbales, Ayla Dávila on bass, and Miguelito Martínez on flute.
Check them out at www.danzon.com.
Like and follow them on Facebook and Instagram.