with Stuart Mason
Passing Traditions
Saturday, March 12, 2022
7:30 PM
Join father/son duo John and Tyler Weed with Stuart Mason for an evening of Celtic and Nordic fiddle tunes, old-timey mountain music, and American song.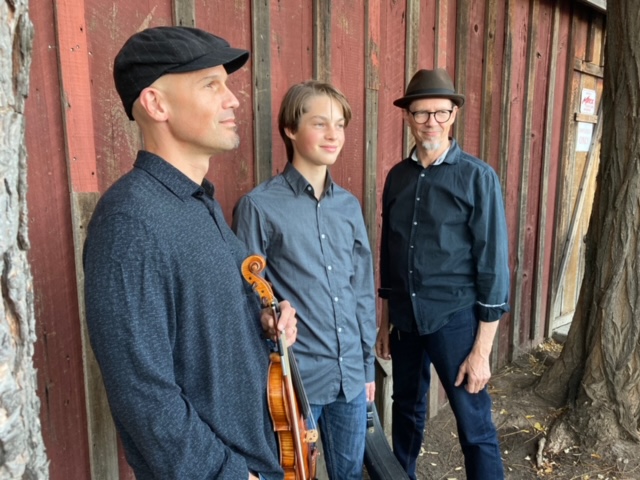 This rare concert will be a St. Paddy's Day kick-off — the trio will trace the music of the Emerald Isles and follow it to one of its many landing spots in the United States. Watch the folk process unfold as John Weed and "Uncle" Stuart Mason, two members of West Coast Celtic powerhouse band Molly's Revenge and Nordic band New World String Project, pass this musical lineage to next-gen banjo, mandolin, and guitar virtuoso Tyler Weed. The event will feature new compositions on tenor banjo from Tyler, a fresh voice upcoming in the West Coast scene.

Tyler Weed was raised in a musical family, hearing his mother and father playing fiddle since birth. Tyler has been taught guitar and banjo licks from "Uncle" Stuart Mason since his first days strumming a guitar. Tyler is a six-time recipient of Santa Cruz Redwood Camp Teen Band scholarship and has been awarded the Big Sur Fiddle Camp scholarship twice. His composition, "Tyler's Ancient Jig" was featured in Molly's Revenge's latest release, "The Lucky Set."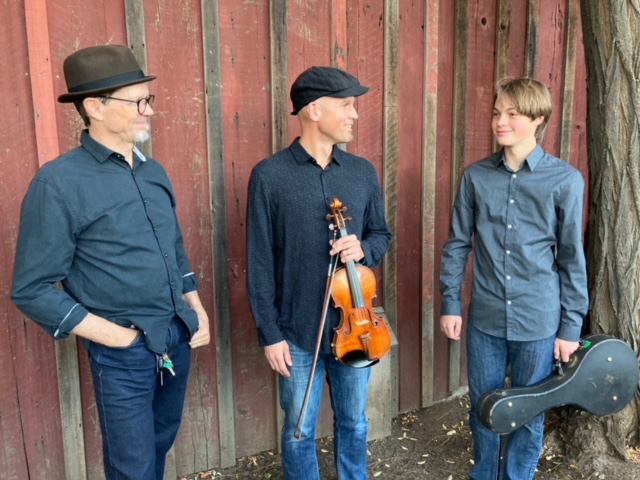 John Weed, fiddler for Molly's Revenge and New World String Project, is a classically trained violinist who has spent the last 25 years immersed in various fiddle styles. John lived in Ireland in 2000 and taught fiddle workshops at the Flowing Tide International Music School in Doonbeg, County Clare. He has honed his skills since, attending the Frankie Kennedy Winter School in Dunlewey, County Donegal where he studied with Ciaran O'Maonaigh and Dermot Mcloughlin. With an affinity for American fiddle styles, John explores the connections between Irish, Scottish, Swedish, and old-time fiddle.

Veteran artist Stuart Mason is known for his authentic vocals and nimble skills on guitar, mandola, and banjo. He is a member of the Celtic band Molly's Revenge, and has performed at festivals in China, Scotland, Ireland, and many of the United States. He also tours with old time quartet SLO County Stumblers, Nordic quartet New World String Project, and in a duo with fiddler John Weed. He has won awards for traditional singing (Goleta Old-Time Fiddler's Convention), mandola (Topanga Banjo and Fiddle Contest), and songwriting (West Coast Songwriter's Association). When not gigging, Stuart teaches, writes, and builds websites. His music blog Fiddlefreak has been going strong since 2008.