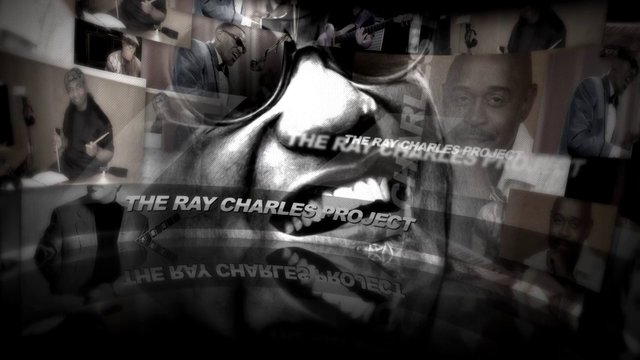 Saturday Jan 18, 2020
7:30 pm
R & B Tribute
In tribute to the genius of Ray Charles, a swinging quintet of outstanding Bay Area musicians offers their take on some of the highlights from Ray's amazing songbook.
Tony Lindsay has 11 Grammy awards on his mantel after spending two decades as lead singer of Santana, and has recorded with such artists as Patti Austin, Aretha Franklin, Curtis Mayfield, and Steve Winwood. He moved from Albany, New York to San Jose in 1980, worked at Guitar Center, and joined the Danny Hull Quintet, which later adopted the name Spang-a-Lang. His friend Chester Thompson invited him to audition for Santana, and overnight he went from playing small clubs to huge amphitheaters.
David K. Mathews (aka Dave Mathews) was born April 16, 1959 in Berkeley, California. He began playing piano at age seven and at age 15 worked with several R&B bands in the San Francisco/Oakland Bay Area. Thus he has been playing professionally since 1975, performing on the piano, Hammond Organ, electric piano, clavinet and synthesizers. At age 23, Dave joined the legendary Oakland funk/soul group, Tower of Power, and toured for 2 1/2 years. He also played with Pete Escobedo, Sheila E. and Ray Oviedo. Then in 1990, Dave began to work with the great Etta James and did so until she passed away in 2012. He has also played and/or toured with Santana, Boz Scaggs, and Maria Muldaur.
Bassist DeWayne Pate graduated from the Musicians Institute of Los Angeles, moved north and has since worked with an array of top Bay Area talents including Huey Lewis and the News, Boz Scaggs, Maria Muldaur, and Robben Ford. He's also a columnist for Bassics Magazine, and his instructional video, The Art of Tapping, has been widely popular. Reviewer Andrew Gilbert called his album Melting Pot "an impressive array of grooves."
Deszon Claiborne is the dynamic drummer for Clockwork and the Tammy Hall Trio.
Sponsored by our friend Neil Sofia