Featuring Jim Nichols, Mike Tyler, and Chris Cobb
Hosted by John Hall
Saturday, October 15, 2022
7:30 PM
One of our most popular shows returns to the hall, featuring three great guitarists – Mike, Chris and Jim will once again and tear it up on stage (musically speaking). They will be performing separately and jointly, with a great back-up band, and will play any and every kind of music that a guitar can accommodate! John Hall will be hosting these three wonderful artists.
Jim Nichols plays everything from modern jazz, blues and Americana to Chet Atkins style. His impressive credentials include appearances on television, radio, concert halls, and clubs including Carnegie Hall and the Tonight Show. He has played and/or recorded with Tommy Emmanuel, Kenny Rankin, Chet Atkins, Hubert Laws, Buddy Montgomery, Van Morrison, Toots Thielemans, Tom Waits, and others.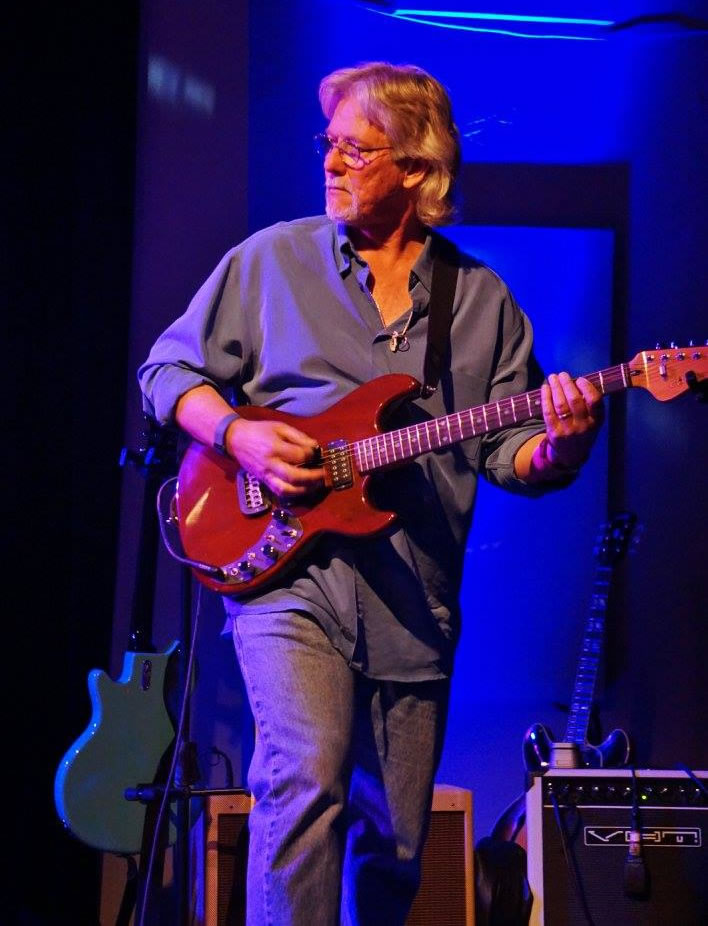 Pacifica native Mike Tyler has had a long and varied musical career. He started playing guitar during the '60s guitar boom and played in many local bands. During the '80s he performed extensively with the acoustic-rock trio Civilians. In the early '90s he and fellow guitarist John Bartron formed the Bartron Tyler Group. This instrumental rock band released seven albums over the next couple of decades. They've been featured multiple times in Guitar Player Magazine. Pacifica Performances concert-goers will also recognize Mike from his appearances with the Curios and his previous performances on Pacifica Guitar Night with Jim Nichols and Chris Cobb. Recent years saw the release of his solo album, Twelve Singles, as well as Winter of Love, a collaborative album with singer Paige Bishop.
Blues guitarist Chris Cobb, who has toured and recorded with such folks as "Sista" Monica Parker, E.C. Scott and Mitch Woods and who is also co-owner of Real Guitar, San Francisco's oldest vintage guitar shop, a world celebrated guitar shop which welcomes such customers as Bonnie Raitt, Bob Dylan, the Black Crowes, Alanis Morissette, Neil Young, The Killers and Tracy Chapman.

Doors open 7:00 PM, shows start promptly, please arrive on time.
Limited number of in-person seating available.
Please note, due to the current COVID-19 environment:
We require all attendees to wear masks while in the hall.
Refreshments will be served before the show and at intermission only and must be consumed outside the hall doors where patrons can remove their masks while eating.
Chairs in our hall are presently set up at Covid distancing, but can be moved closer together for your group, if desired.
*Member Price is for current members only. Membership status will be confirmed and if necessary, the ticket price will be adjusted upon arrival at check-in, before seating.