Saturday, December 10, 2022
7:30 PM
Mildred Owen Hall's own Little Big Band returns with a show featuring many tunes by The Beatles, done the Mojazz way. The band will also play some seasonal tunes, as well as original music from their late Flugelhorn player Don Martin.
Determined to leave an impression on the world, the band has been arranging classic (and not so classic) rock tunes in their own style. Their motto is "We don't play it like the record!". Their pianist, Alan Lee, has created videos to accompany their audio recordings. Watch his video of their performance of Alan's arrangement of a Beatles tune they have done for a few years, Got To Get You Into My Life, or their performance of Joe Jackson's Steppin' Out.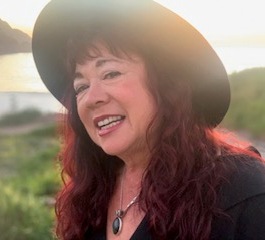 Tina Schuller has been singing with Mojazz for the past 13 years. Tina performs locally, and has studied with Madeline Eastman, Nicolas Bearde, and Lisa Fischer.
Jerry Davis started his musical career on clarinet in Atlanta, Georgia, in the 7th grade, but later added flute after listening to some Traffic and King Crimson licks he wanted to learn. He discovered jazz at age 17, and never looked back. Now a Geography and Environmental Science professor at San Francisco State University, he studies creeks (including San Pedro Creek), and plays Flute, Clarinet and Saxes with Mojazz.
Norm Dutton has spent most of his life in Pacifica. However, he left long enough to receive a degree from Berklee College of Music in Boston. In addition to Mojazz, he is a regular member of The Mike Galisatus Big Band. Norm occasionally gets called to play in "pick up" bands, and has backed Bobby Vinton, Merv Griffin, Jimmy Buffet, and others.
Alan Lee started playing piano at age 8, begging his parents for piano lessons after hearing his older sister practicing her lessons. He has also
studied music at the College of San Mateo playing piano in the CSM all-star jazz combo, and saxophone in the big band. Alan has studied jazz piano with Art Lande, Randy Porter, and Nate Ginsberg. Alan currently plays solo and duo gigs locally, with The Half Moon Band, and with Mojazz.
Carl Herder studied briefly at the Eastman School, before "splitting for the coast" in the early 70s. In San Francisco, he became involved in writing and performing music with wild, glam-era musical theater company Trenchmouth Musical Productions,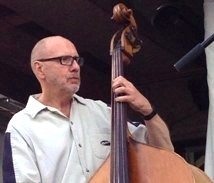 who shared venues with The Cockettes, and received media attention as far away as New York and London. He also played in the live production of Scoop Nisker's "Last News Show" and with the San Francisco Mime Troupe. Carl plays locally and around SF.
Don Rowell started playing guitar at 15. Although he started playing in a rock band, he also studied with a neighbor in Boston who was a working union musician and used jazz standards as
the vehicle to learn chords and reading. He has since played in various styles but mainly jazz in recent years from solo to big band. Don has been with Mojazz from the beginning and also plays with his own trio.
Dan Langlands has played drums with the San Francisco City College Jazz Band, and numerous other bands. Along with Carl, Don, and Norm, Dan is an original member of Mojazz.
Doors open 7:00 PM, shows start promptly, please arrive on time.
Limited number of in-person seating available.
Please note, due to the current COVID-19 environment:
We require all attendees to wear masks while in the hall, except when actively eating or drinking.
Complimentary cookies and hot cider will be served in addition to our regular non-alcoholic refreshments. Patrons may remove their masks while actively eating and drinking.
Chairs in our hall are presently set up at Covid distancing, but can be moved closer together for your group, if desired.
We are offering this concert at a special price of $15 for everybody.
There are 51 tickets left for sale at the door, starting at 7 PM on Saturday, December 10th.
Online ticket sales for this event are closed.