Saturday, September 11 7:30 PM PDT
Jim Moore is a local singer/songwriter who performs and teaches guitar, bass, and uke, in Pacifica. His songwriting credits include songs recorded by Bobby Hendricks of the Drifters, and soul singer Jerry Brooks. Jim has worked with and written and produced music for Kristy Lee Cook from American Idol fame. Jim's song "Haulin Mistletoe" was recorded by David Sexton and can be heard around the world every Christmas season.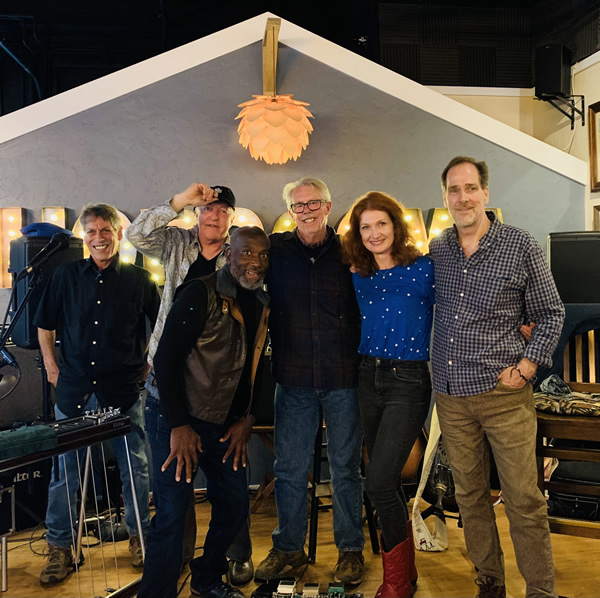 The blue J's are a special group of musicians which feature Jim Moore on guitar and vocals; Jenny Debevec on vocals; Joe Hartnett on pedal steel and harmonica; "Johnny Boy" Di Marco on percussion; Rob Rourke on slide guitar and uke; and Roosevelt "Rosey" Keyes on lead and backup vocals. Collectively they have shared the stage and performed with top acts such as Bonnie Raitt, Chubby Checker, Tommy Castro, Jim Nichols, Little Charlie & the Night Cats, Chris Cain, Freddy Fender, Third Eye Blind, and Robin Trower, to name a few.
Hear some music by Jim Moore and the blue J's at https://www.youtube.com/watch?v=nQtIYIsBLnM , music starts around 1:39.
Click here to see Jim's videos, or here to listen to his songs.