Melody Walker/Josh Groopman Duo
Saturday, Jan 18, 2014 – 7:30 pm
Americali
Hailing from the San Francisco Bay Area and the Blue Ridge Mountains of Virginia, respectively, singer-songwriter Melody Walker and picker extraordinaire Jacob Groopman have fused their influences into a style they like to call "Americali." They define it as Americana with a California twist, but of course, it's much more. Drawing from diverse genres and provocative songwriting yet staying close to their American folk roots, the duo create literate music that honors tradition, yet sounds completely of the moment. Fresh off winning the Chris Austin Songwriting Contest at MerleFest, and Telluride and RockyGrass competition wins with their bluegrass project Front Country, Melody and Jacob have been tearing it up in 2013 and just released their first Duo record, "We Made It Home", produced by Grammy-winning bluegrass legend Laurie Lewis.
Exciting and fresh – They are not to be missed!
---
Legends of the Celtic Harp  
Saturday, January 31, 2015 – 7:30 pm
Featuring Patrick Ball, Lisa Lynne & Aryeh Frankfurter
"The Door Between the Worlds"
"The Door Between the Worlds" is a dramatic journey in music and story into the realms of the Celtic "Otherworld." The Celtic people have always believed that there are two worlds. There is the world that we live in. And there is "The Otherworld." This Land of Faery is filled with wonder and delight but also darkness and peril.
The acclaimed ensemble, Legends of the Celtic Harp, opens the door into this mystical world with music played on Celtic harps, Irish bouzouki, mandolin, cittern, and Swedish nyckelharpa and tells the tales of that legendary land…
from which no one returns unchanged. www.LegendsOfTheCelticHarp.com
---
High Country – Saturday
December 13, 2014 – 7:30 pm
Bluegrass Holiday
"…One of the lonesomest, hard-drivingest traditional bluegrass bands alive…High Country manages to be fresh and exciting without even the merest nod to modern music." -Bluegrass Unlimited Magazine
Over the last forty years, High Country has earned its place as the West Coast's premier traditional bluegrass band. Strongly influenced by the classic styles of Bill Monroe, Flatt & Scruggs and the Stanley Brothers, the band's blend of banjo, mandolin, fiddle, dobro, guitar, and bass delivers the upbeat excitement of true bluegrass music. High Country's show offers a vital mix of powerful originals and standards, from blues to breakdowns to gospels sung in close harmony. Even the songs and tunes written by band members themselves remain true to the genre, with careful attention paid to the nuances of the bluegrass style. With driving rhythm, skillful picking and soulful singing,
---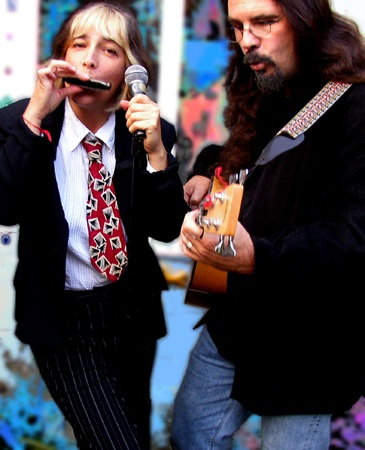 Curios 
Saturday, December 6, 2014 – 7:30 pm
 Original Alternative
The Curios are back to present their 17th annual Winter Concert.
Award winning singer/songwriters and multi-instrumentalists Nancy Hall and Lee Parvin are the creative core of their own band The Curios. Together with a stable of talented friends they build what Northern California Songwriter has called a "wonderfully eclectic, quirky and beautifully complex musical universe." Don't miss this one of a kind musical evening.
Be sure to buy your tickets in advance, as this show may sell out.
---
Skyline Concert Choir
Friday, December 5, 2014 – 7:30 pm
Skyline College Concert Choir invites you to A Musical Feast for the Holidays – a choral concert about everyone's favorites – food and drink! The program will feature musical selections celebrating the edible abundance of harvest time as well as the season's plentiful libations. Excerpts from Purcell's King Arthur and J.S. Bach's Coffee Cantata will top our menu; these early music morsels of non-holiday fare will be served alongside savory courses of opera excerpts by Offenbach, Strauss Jr., and Gilbert and Sullivan, refreshing modern treats by Leonard Bernstein, and contemporary musical theater desserts. In addition to traditional carols and seasonal music, we will also offer our audience tasty holiday favorites such as Fruitcake, We Wish You A Merry Christmas (We won't go until we get some figgy pudding…), and The Christmas Song (Chestnuts roasting on an open fire…)
---