We are a non-profit, volunteer organization, presenting live music at Mildred Owen Concert Hall in Pacifica.
Please help us by donating!
Currently, we are relying on email to reach our audience.
We do not plan to mail schedules at this time.
Add or update your email address here.
We are returning to indoor food and alcohol
Effective with concerts in 2023, we are returning to full indoor food and beverage services including alcohol.
The service will start at door opening and continue through the end of intermission.
As always, our ABC license regulations do not allow people to bring alcohol outside of the building, and no outside wine and beer are allowed.
We have increased our hall ventilation by keeping the back and front doors open and have added fans to provide multiple air changes per hour in the hall. Dress warmly (in layers) on a cold day.
View our revised Health and Safety protocols
---
Next Show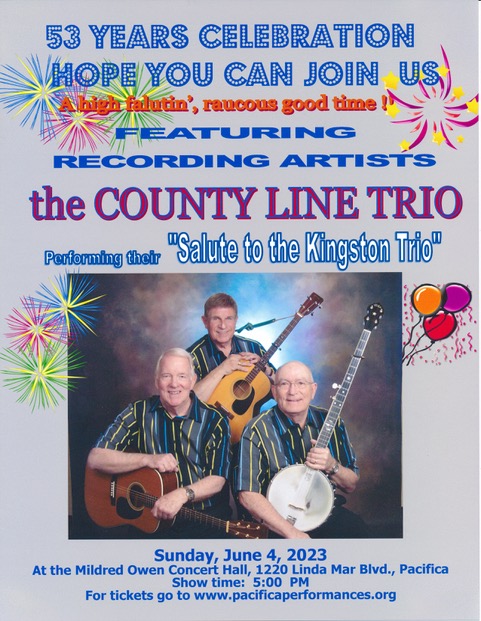 The County Line Trio

Sunday, June 4, 2023
5:00 PM
The trio's 53rd Anniversary
"Salute to the Kingston Trio"
Note special day and time
Online ticket sales for The County Line Trio have closed. There are still tickets left for sale at the door, starting at 4:30 PM on Sunday, June 4th.
---
Brother Buzz

Saturday, June 10, 2023
7:30 PM

A Rock 'n Roll Dance Band
---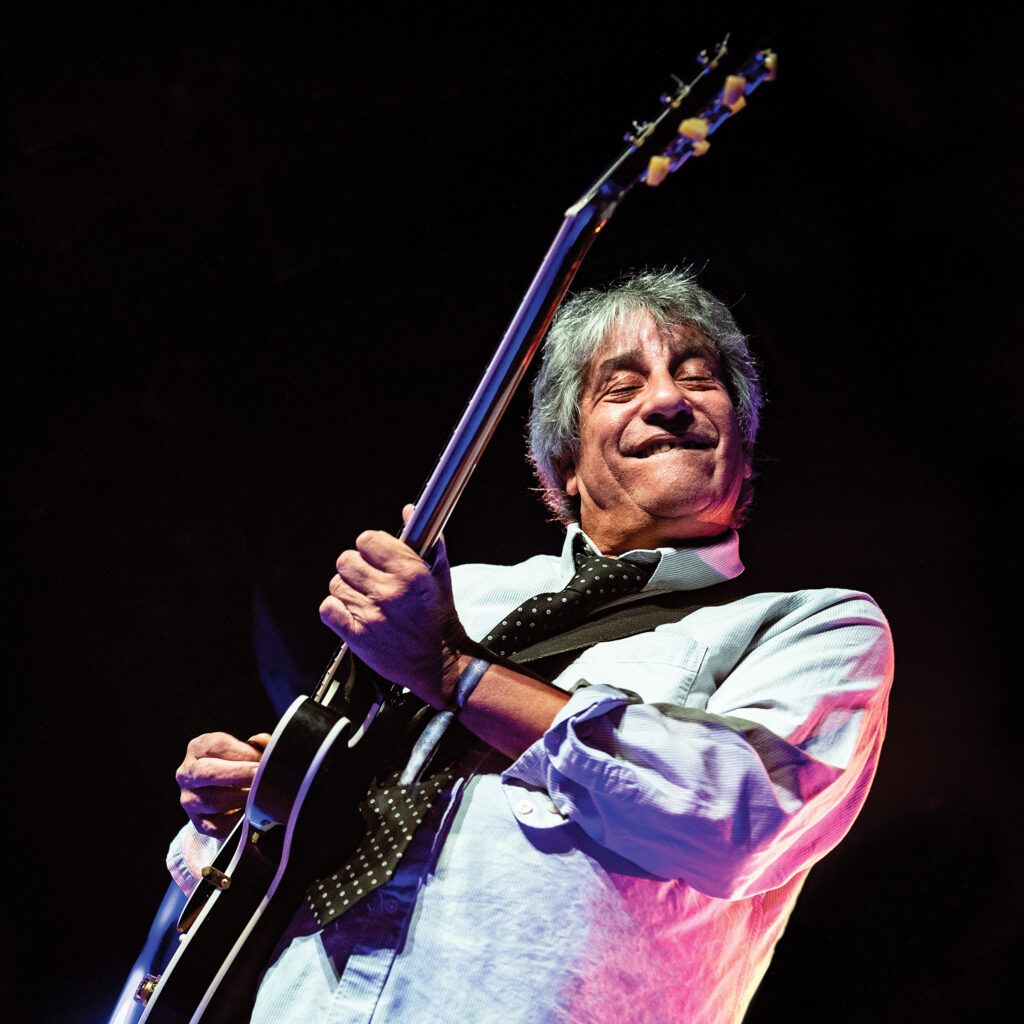 Chris Cain with
the Chris Cain Band

Saturday, June 24, 2023
7:30 PM

Legendary Blues!
---
Hola-Yallah!

Saturday, July 8, 2023
7:30 PM

A Latin-Arabian duo, sharing music from both cultures
---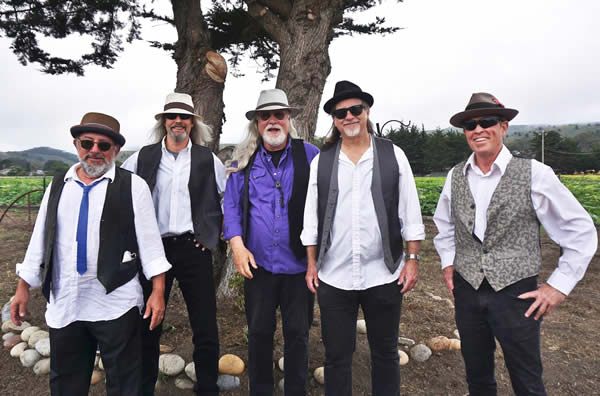 Wall of Blues

Saturday, July 15, 2023
7:30 PM

Classic blues, rock, soul, and R&B
---
Carmen Ratti Band
featuring
Jill Dineen

Saturday, July 22, 2023
7:30 PM

Blues, Funk, and R&B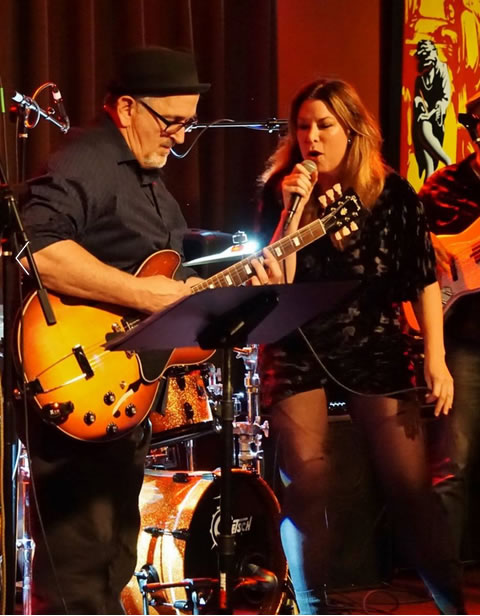 ---
Jim Moore and Friends

Saturday, July 29, 2023
7:30 PM

Rockin' Rhythm and Blues